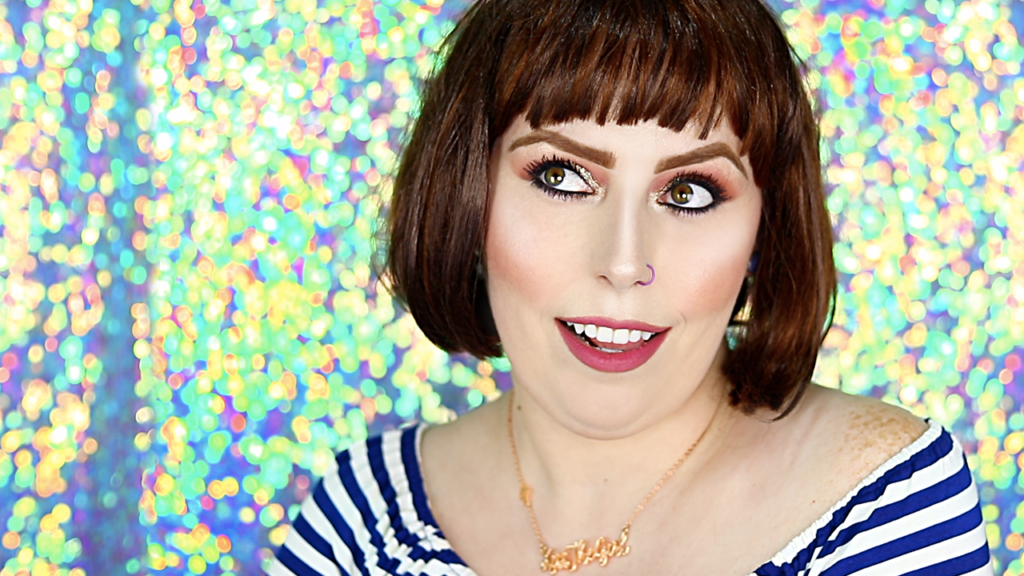 My name is Kelly!
I'm the mom of one amazing 15 month old girl and three cats, and wife of 10 years to an amazingly supportive husband.
I began my love for beauty and self care when I was a young girl and laid my eyes on my mom's very 80's eyeshadow palette that was very vibrant (and expired). After claiming that palette as my own, I started enjoying and valuing time to myself just playing with makeup.
That love of makeup evolved into all areas of beauty and self care. I absolutely loved the time I spent making myself look and feel better.
Fast forward a few years and after college where I completed a diploma in journalism, I combined my love for both beauty and writing by becoming – you guessed it – a beauty blogger.
This is where my love for beauty and self-care grew immensely and became a core part of my life. It was a way for me to relax and unwind but I didn't realize just how important it was to me until I had my daughter.
I gave birth to Ariella in November 2018 and knew having a baby was going to change my life but I didn't realize how much.
I lost touch with the part of myself that always fit in time for whatever pampering I wanted or needed. I didn't want to move from my bed in fear of upsetting my newborn baby who spent her hours throughout every day in my arms.
The beauty room I created for myself a few years prior started to quickly gather dust as I started to believe that I didn't deserve any time to myself because I had a baby to take care of and it was
not

about me anymore.
I started feeling really hopeless and kept wondering if this was how life was supposed to be. I didn't know about the term self care (even though I had basically been doing it for so long up until I gave birth) until I discovered that it was a huge topic of discussion within the online mom community.
Reading stories about other mom's journeys on the path to discovering or rediscovering that they deserve self love and self care triggered that tiny voice inside me that longed to feel good about herself again.
It wasn't an overnight accomplishment for me but a gradual one of learning and trying new things out to make me feel 'whole' again.
This journing of rediscovery has led me to this point in my life where I feel it deep inside my bones that it's important for me to teach and show other mom's out there that they deserve to care for themselves like they do with everyone else in their lives. Whether it may be caring for their mindset, their beauty routine, health and fitness, mental health, etc. it's all important and needs attention. Correction: YOUR attention.
We have focused so much of our energy on our children that we've forgotten to put time and energy back into ourselves.
So, please join me on this journey of discovery or rediscovery as I have a lot to share and give you ladies who are amazing and need to know that. We're all in this together!
Hugs, kisses & glitter,
Kelly