Let's be honest. Self tanning can be really scary. Especially when the formula is colourless, so you don't know what you're going to get until the colour develops. Then, whatever streaks or marks in the tan can only be taken off with a really good scrub. After that you feel like, what's the point of trying again? All you need is just to find the right self tanner. Meet Bioderma's Photoderm Autobronzant, one of the easiest self tanners to work with.
Formulated with DHA, the self tanning agent, and a unique diffusion system, the diffusion system allows for more DHA to penetrate the skin and improves colour quality. The self tanning spray also comes with Cellular Bioprotection which boosts the skin's immunity during sun exposure. The formula also moistures the skin, increasing moisture levels to 49.9% two hours after application. It's a mist that dries down instantly, leaving no trace so you get an even application. People with sensitive skin can also use it as it's light scented, hypo-allergenic, paraben-free, and non-comedogenic.
Price: $19.95 / 150ml / Available now at Mass Drugstores
How to Apply: Spray evenly, holding the bottle 20cm's away from the skin. Apply once a day for three days, and then once every two days to achieve a solid tan. To maintain, apply once a week.

Above: Day 1
Below: Day 4
My Thoughts:
With most spray self tanners, you're left with a mess in your bathroom or wherever you apply it. But this tanner hasn't left a trace anywhere, which I really love. The tanning spray takes some time to develop, which I wasn't expecting but with each day of application, the tan kept its natural golden look and my skin has felt very hydrated. The colour is very natural and if I happen to miss any spots, it's so very subtle and not at all obvious. I think it's one of the easiest self tanners to work with because you do have all of the control and that's very comforting for someone who gets very intimidated to use them. The colour has been very long lasting as long as I apply a top coat every week like it suggests to "freshen" it up. I also think you can get quite a few uses out of it and even more if you don't use the tanner all over your body. At the price point it's at, combined with the natural, long lasting results and fool-proof application process, I think it's definitely a must by!
What do you think of the Bioderma Photoderm Autobronzant? Have you ever tried it out before?! Share your thoughts below!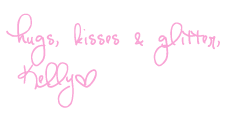 Disclosure: This product was provided for editorial consideration, however these are my honest opinions.